If you are looking for car insurance, you must first ask yourself some questions, the same questions you must get answers from the potential insurer. Be satisfied that all your insurance needs are satisfied before you agree to take that insurance.
Here are some of the questions you must aim to get answers:
1.Will I get a comprehensive cover?
A comprehensive cover allows your car to be covered as a whole. This include theft, accidents, dents and scratches, windscreen etc. As part of the comprehensive package you car might also be covered for natural disaster, see point number 4 below.
2.Do I have to pay any access and how much?
When you make a claim to your insurer, they might ask for access money. This is the amount you pay before they pay for your claim. So, get clarity on this before taking the insurance.
3.Do I Get a Road Side Assistance?
One day you might stuck on the side of the road, be it by a puncture, fuel or accident. So ask if you gonna get road side assistance such as towing, wheel fixing or just helping with fuel to reach home or your next fuel station.
4.What About Natural Disaster?
Time for natural disaster may come at any time, whether you got the weather warnings or not. Ask your insurer if the will cover you for the natural disaster such as flood, hail etc.
By asking this question, you will be assured that your car will be covered in disaster incidents.
5.Is it an Open Driver policy?
You might not be the only driver for your car and what is something happens when it is driven by the other driver? So, you must be assured by your insurer that the policy they give you allows for other drivers too. This means that your car will be covered regardless who was driving as long as they are qualified drivers, that is, they must have a drivers' license.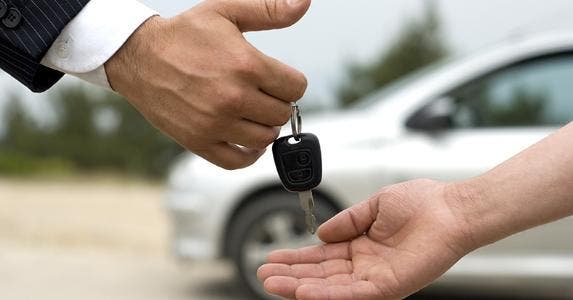 Please enter sender branding here…
The car insurance discount you never knew you needed
So, first we broke the barrier of ridiculously expensive car insurance by introducing our revolutionary decreasing premiums. Then we though, "Well, what next?"
That's when it hit us. Give everyone in the royal kingdom a discount for every additional car that they insure with the king. While some insurers might charge you the full enchilada for every car you cover, we decided to go the other way and offer a 'multiple car discount'.
Even better, the more cars you insure with us on 1 policy, the higher the discount gets.
Here's how it works:
1 car = super cheap insurance that decreases monthly
2 cars = 10% discount on total premium, which still decreases monthly
3 cars = 15% discount on total premium, and oh yes, it's STILL decreasing monthly
4+ cars = 20% discount on total premium. Yes, you still get to watch your premium decrease monthly
Give your budget a break and start saving today!